This holiday use code 30WINTER for 30% off your entire order!
You don't have to spend a fortune to look good. With the beauty industry growing every day, it's no secret that affordable brands are popping up everywhere. And we sure are glad they are! If you're on a budget, or just enjoy cheap (and effective) beauty must-haves, then keep on reading.
Who knew skin care products could be so reasonable and give amazing results at the same time? We'll begin with pre-cleanse options first. The Clean It Zero Cleansing Balm Original by Banila Co ($19) melts off makeup in a jiffy. The balm melts to create an oily texture that will remove even the most stubborn waterproof makeup.
There are some very efficient cleaners in the market. The INKEY List Salicylic Acid Cleanser ($9.99) is great for people that are prone to acne and breakouts. It'll give you a deep cleanse and is better suited to oilier and combination skin types.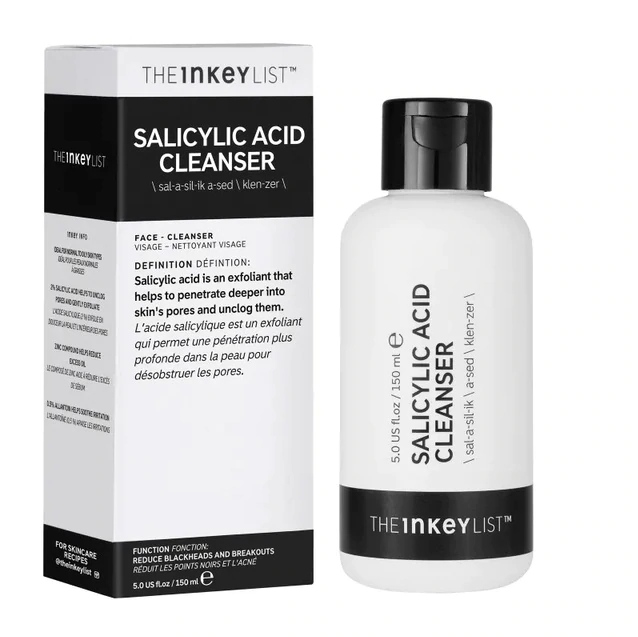 For people with drier skin, we would recommend the CeraVe Hydrating Facial Cleanser ($13.56). You get 16 ounces of product, which is a lot! Definitely, one to look out for.
The Anthelios Clear Skin Oil-Free Sunscreen SPF 60 ($19.99) by La Roche Posay will give you maximum protection from the harsh rays of the sun, and it sits well under makeup as well! We've all heard of The Ordinary.
They have multitudes of products at great rates with simple formulations. The AHA 30% + BHA 2% Peeling Solution ($7.20) is the answer to your acne, texture, and hyperpigmentation worries.
If you're looking for a moisturizer that isn't always out of stock, the Vanicream Moisturizing Cream ($13.56) is a must-have. The huge tub will last you for ages, and the hand pump is convenient to get the product without dipping your fingers into the jar.
The Beauty And The City Vitamin C Lip Moisturizer ($12.95) will keep your lips hydrated all day long. It's cruelty-free and vegan, with a lot of additional benefits due to its simple but effective ingredients.
Now, let's talk drugstore makeup. The L'Oreal Paris Infallible 24 Hour Fresh Wear Foundation ($11.48) comes in 38 shades and sits beautifully on the skin. It's lightweight and has buildable coverage for different occasions.
The E.L.F. Camo CC Cream ($14) is going to become your go-to for everyday looks. Comfortable to wear on the skin and it's said to be a dupe for the It Cosmetics CC Cream as well! It comes in 15 shades and has SPF 30, too.
Another favorite from E.L.F. is their Hydrating Camo Concealer. This gives weightless, yet adequate coverage to hide those dark circles we get from staying up too late. The formula sits well and does not crease, which gives them another point. And it's only $6. Sign me up for two of these!
For achieving those long, fluttery eyelashes, the Maybelline New York Falsies Lash Lift Washable Mascara ($10) and the L'Oreal Voluminous Lash Paradise Washable Mascara ($10.95) give great results.
ColorPop has a wide collection of eyeshadow palettes ranging from $7 to $20. The eyeshadows themselves are creamy and easily blendable. They have optimal pigmentation, too, so if you're in search of a good palette, keep an eye out for these!
We all want glossy and plump lips. If you're searching for a natural finish, go for the Gloss Bomb Universal Lip Luminizer by Fenty Beauty ($19). Fit for every skin tone and insane pigmentation, you can't go wrong with this one. For matte lipsticks, the Nyx Soft Matte Lip Cream ($6.50) is the ideal choice. Beautiful, rich shades that last all day, and the tiny bottle will last you for ages.
So, let's all agree that beauty on a budget is fun and has a lot of perks. You'll find so many products at dream prices, and something will surely work out for you. Here's to looking fabulous under a budget, cheers! ♥